Whitelabel allows you to have the Chatrace platform under your own brand. Get more trust from your customers and charge them more with your own chatbot platform. Your customers will never know that you are using Chatrace, and you can charge whatever price you want.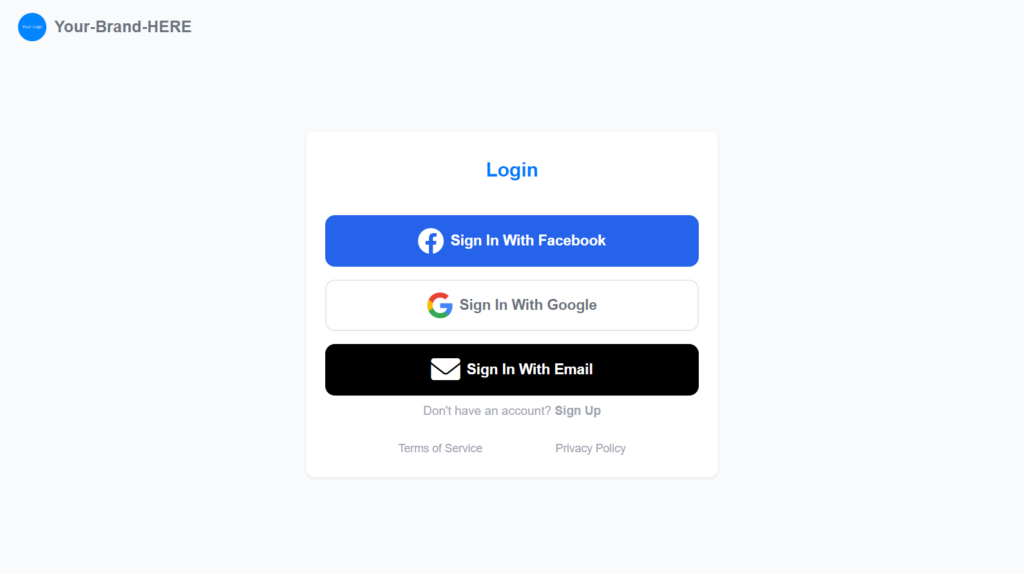 Pricing
Whitelabel set up fee: 99 USD (one-time payment)
Monthly fee: 499 USD/month (30 days free trial)

✔️ 100 accounts.
✔️ Unlimited contacts.
✔️ Priority support.
After 100 accounts, the monthly cost per account is 10 USD. For example, if you have 106 accounts, your monthly bill will be 499 USD + 10 USD * 6 = 569 USD per month.
Set up your Whitelabel
1 – Pay for the Whitelabel setup fee
Pay the Whitelabel setup fee now and get a 30-day free trial.
2 – Create your subdomain
Create a subdomain like app.mydomain.com on the DNS settings of your domain manager.
You need to create an A record that points to the IP address 34.110.246.213
If you don't know how to change DNS settings, please contact your domain provider's support.
Normally in less than 1 hour, your subdomain is available on the internet, but It could take up to 24 hours for your new configuration to propagate over the internet.
Submit information to set up your Whitelabel
Send an email to whitelabel@chatrace.com with the below information to set up your Whitelabel.
Whitelabel Name: This is your platform name. You can use your brand name.
Subdomain: Where the dashboard will be assessed. Example: app.example.com
Email: The email that you used to pay the Whitelabel setup fee.
After you submit the information, we will set up your Whitelabel within 48H.
Access the Whitelabel dashboard
Imagine your subdomain is app.example.com the final links will be
Whitelabel Admin Dashboard: This link allows you to access the Whitelabel admin dashboard. You can manage all bots, users, and settings of your Whitelabel.
https://app.example.com/admins/en/bots
Login link for clients: This link allows your clients to log in and manage their bots on your Whitelabel.
https://app.example.com/en/login
Sign Up link for clients: this link allows your clients to create accounts on your Whitelabel.
https://app.example.com/en/new-bot
Access API
You can access the platform API under your own subdomain. You will access the API documentation if you replace YOUR_SUBDOMAIN with your subdomain and try to access the link below.
https://YOUR_SUBDOMAIN/api